Starship!
A little over a month ago, I drove up to LA to see an early screening of
this wonderful little musical
made by my favorite new, hip theater production company,
Team StarKid
, referenced vaguely
here
and even more vaguely
here
.
Starship
is described as
The Little Mermaid
meets
Aliens
meets
Avenue Q
, an assessment with which I totally agree. It was really good (and the album hit
number 4
on iTunes!!), but I was most excited about the meet and greet with some cast members. Actually, I was so excited that I'd made this pretty awesome shirt: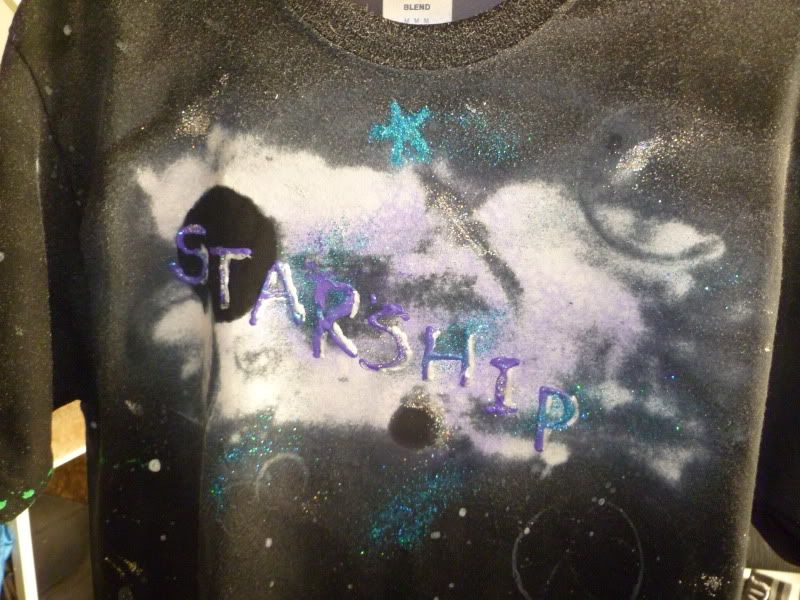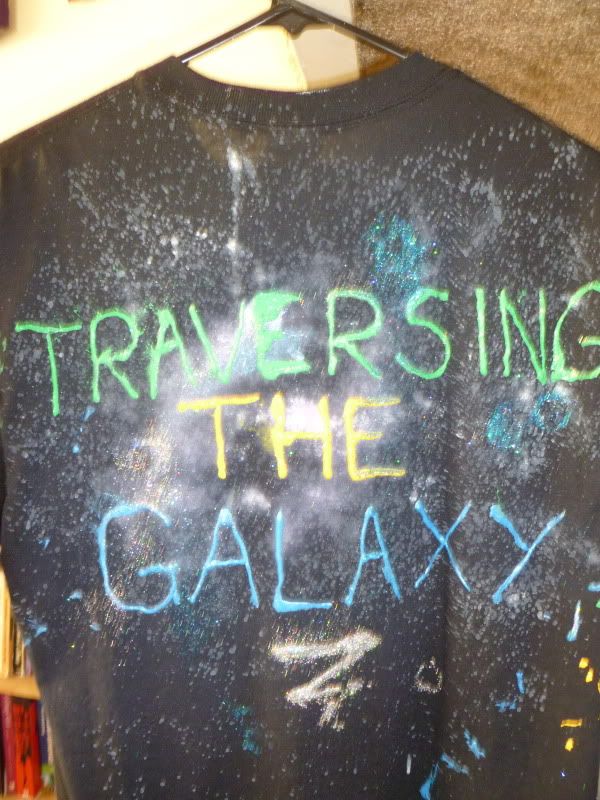 Most of the cast graduated from the University of Michigan theater department and now they're based out of Chicago. Their initial viral success was totally accidental from YouTube uploads of the musical parody
A Very Potter Musical
. Since then, their success has only grown with
A Very Potter Sequel
and the crude, but hilarious
Me and My Dick
, and with Darren Criss's success on
Glee
. Let me be clear:
Each and every one of them is so talented
. Many of them sing, play multiple instruments, are great actors, puppeteers, designers, comedians, what have you, and they're all under 25! I got to meet some of them: Brian Holden, Joe Walker, Brant Cox, and Nick Lang.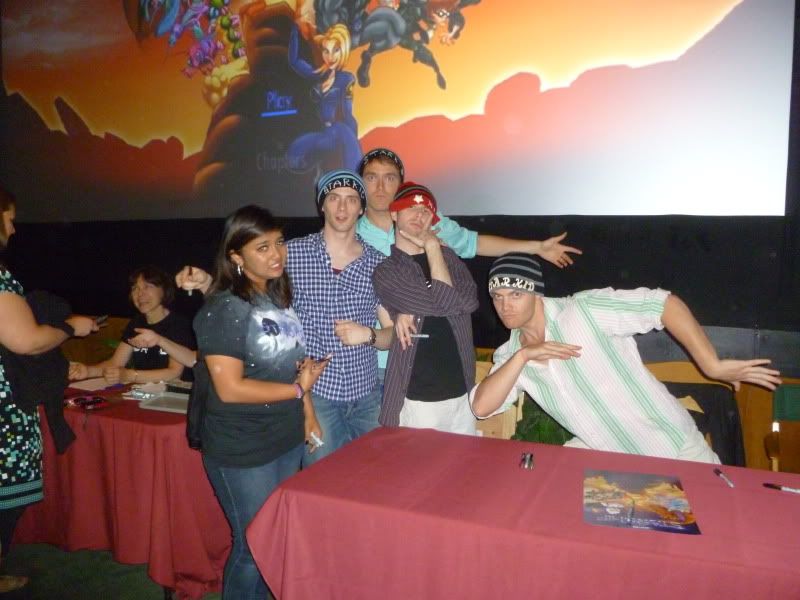 Such fine, classy men, haha.
Maybe this is a weird feeling because it feels like I've seen them grow in fame from the very beginning, but I'm so proud of all of them! I mean, the screening was at Raleigh Studios! How much more legit do you get than that?! Like, I was all driving in and it didn't hit me how
official
it all was until I saw
these
parking spots!

Jonathan Groff!

Taye Diggs!
All in all, it was SUCH A GOOD DAY. In addition to the StarKids, I met a lot of really cool fans and made some fast friends. This fandom is surprisingly small for how big it seems, but oh-so-dedicated. Before the show, we just kept randomly breaking out in songs from AVPM and there was this awesome feeling of family all around.
If you haven't guessed by now, I would
seriously
suggest taking time out of your weekend to watch all their shows on their YouTube channel,
StarKidPotter
.