This is one of the few summers in my life I have not spent doing any traveling for fun...and I am going
insanely stir crazy
. This is not at all helped by the fact that N is going to the beach in southern California for a week with his family soon, during which time I will undoubtedly be the most grumpy person to ever grace this earth. So instead of doing the work I should definitely be doing, let me fantasize to you for a moment about within-the-range-of-reason-and-budget places I would like to go this summer, because I'm pretty sure the people in my real life are sick of hearing about them.

Sleeping Bear Dunes National Lakeshore
Can you believe this place is in northern Michigan? Also, look how humongous those dunes are compared to the teeny-tiny ant-people! From what I hear, the weather is not-too-cold in the summer, and there's some amazing hiking and kayaking on the lake.

Northern Kentucky
I would never have thought I would ever really care to go to Kentucky, but it's one of the few places within driving distance and I did tell you I was going really stir crazy. Desperation is a good way to get yourself to broaden your travel horizons, no disrespect to Kentucky. My two top interests are some of the tons of Civil War museums, monuments, and forts and the Kentucky Bourbon Trail. I haven't looked into it yet, but I also hear there are some really neat caves there!

Cummins Falls State Park, TN
This is another place I recently discovered, also more or less within driving distance. Of course, going to Tennessee would certainly also warrant a stop in Nashville, I think seeing these unique falls and getting some swimming in would be incredibly fun and refreshing.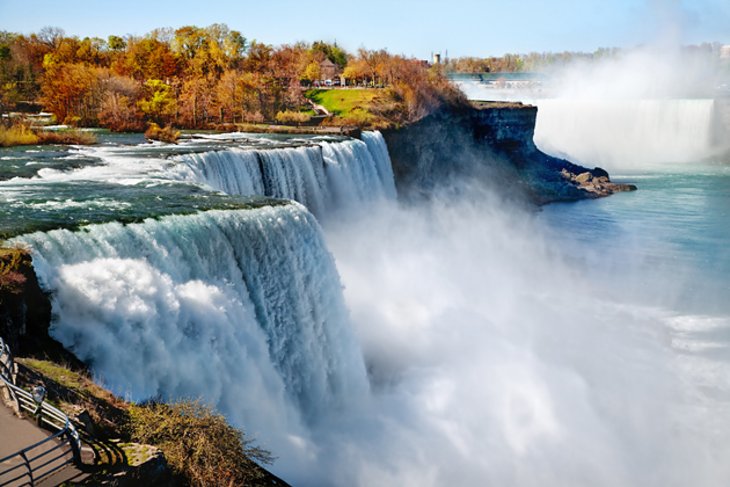 And finally, Niagara Falls. Do I even need to comment on this one? Maybe with a side-trip to Rochester or Pittsburgh or Toronto on the side...