Coronado Sunset
First and foremost, let me apologize for having gone suddenly and unexpectedly AWOL. The
conference
went from Saturday to today, and I've been attempting to balance being in downtown San Diego all day with keeping up with school...and failing. The conference was pretty amazing, though, with over 30,000 people there, it was also a little overwhelming. Seeing as business casual is one of my favorite dress codes ever, I was all set to do some outfit posts on what I wore, but then I ended up so rushed for time and busy busy busy that I forgot. Sad life. But, I ran into a couple friends from high school while I was there and on Monday, I decided to show one of them around Coronado! We had a bit of a sunset photo shoot, because she has awesome camera skills.

The Hotel Del Coronado!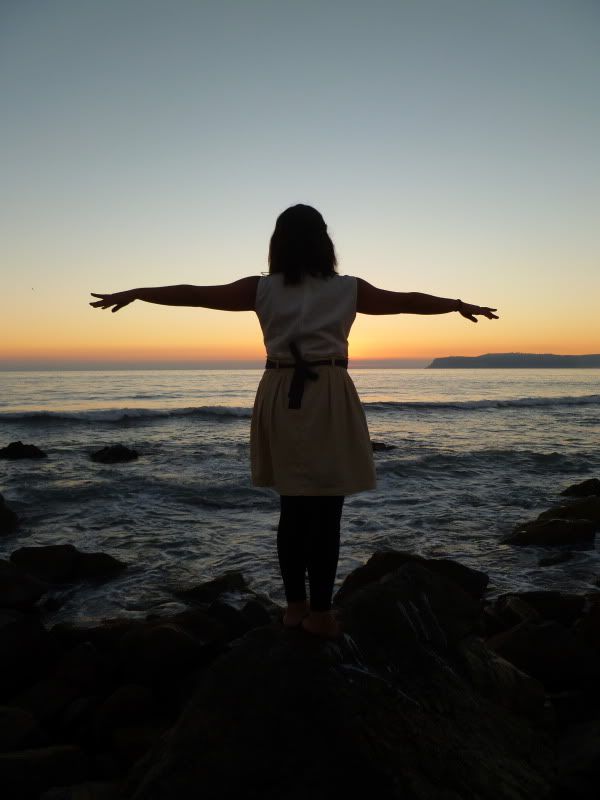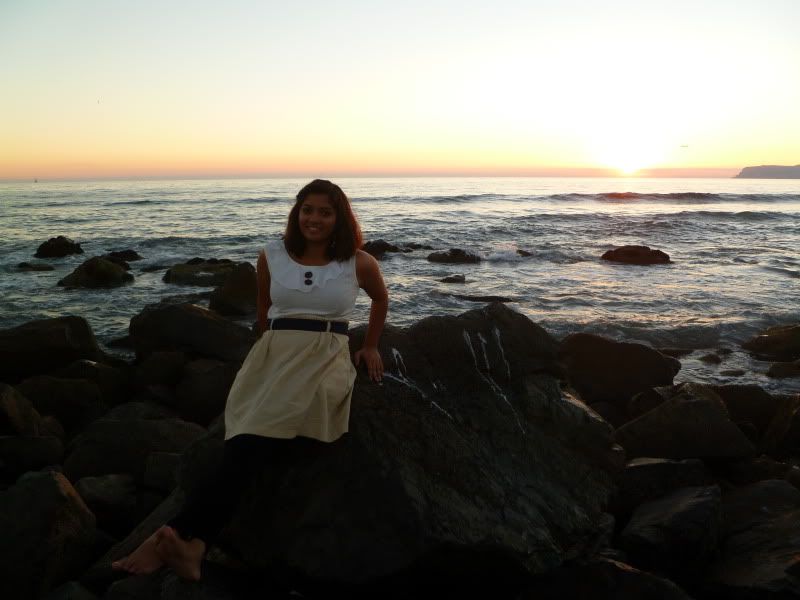 Wearing my ModCloth dress that I'm in love with!

Me and R, my lovely partner in crime for the day.
And, in other news...ONE DAY. ONE DAY. ONE DAY. My shirt is almost made. The back is cut out and the front has "Neville Longbottom will reject your bribes and kill your pets" in puff paint, from the
PotterPuffs
comics. I just finished listening to the
Deathly Hallows
audiobook today, and it's made me really really excited (not that I wasn't already)! And, since I forgot (!) to do a WizWiz for the last post, I will be doing TWO today!
Wizarding Wisdom:
1 DAY, 5 HOURS, 41 MINUTES
"Wit beyond measure is man's greatest treasure."
-Engraving on the Lost Diadem of Ravenclaw
"I don't know who Maxime thinks she's kidding. If Hagrid's half-giant, she definitely is. Big bones... the only thing that's got bigger bones than her is a dinosaur."
-Harry Potter