Outfit Post
One of the things I enjoy about the blogs are I read are the daily/weekly/other outfit posts. I'm inspired by other people wanting to dress well on days that I feel like wearing sweatpants to class. So, since my new
dress from modcloth
came, I've been wanting to do one of these posts.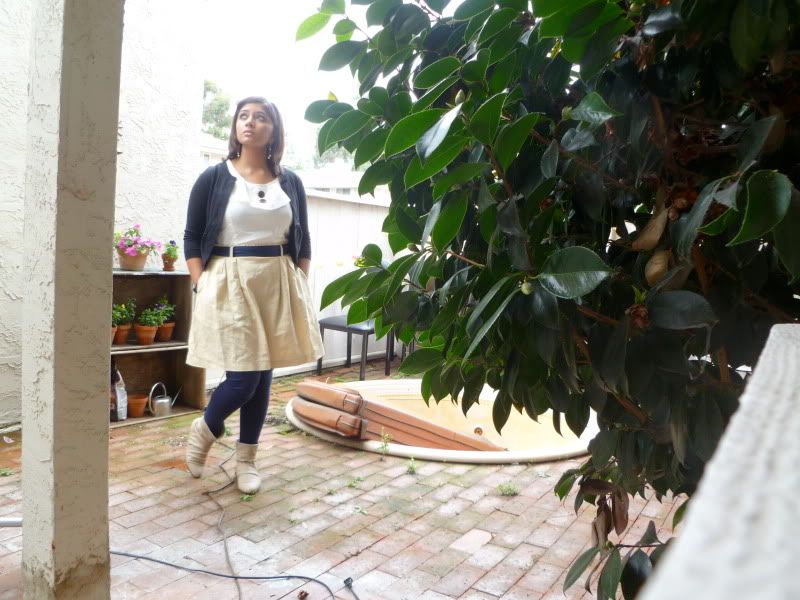 Cardigan: Macy's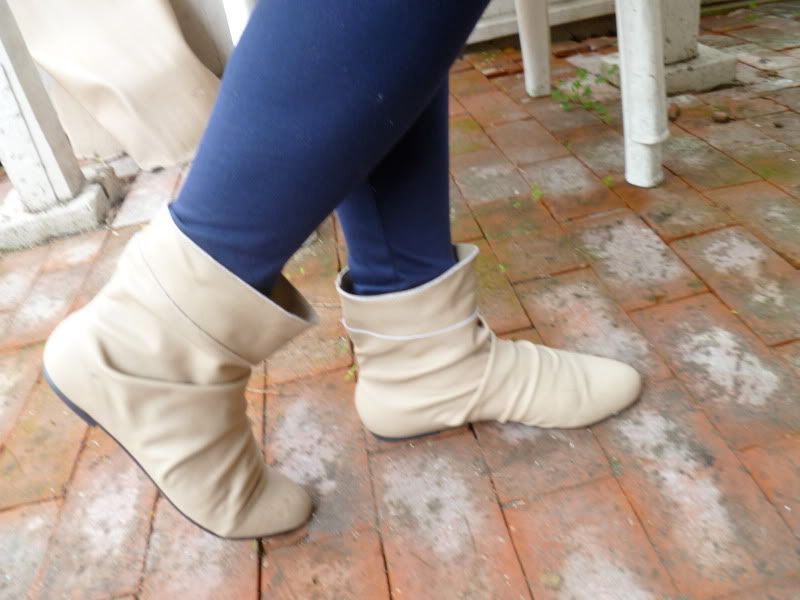 Shoes: Charlotte Russe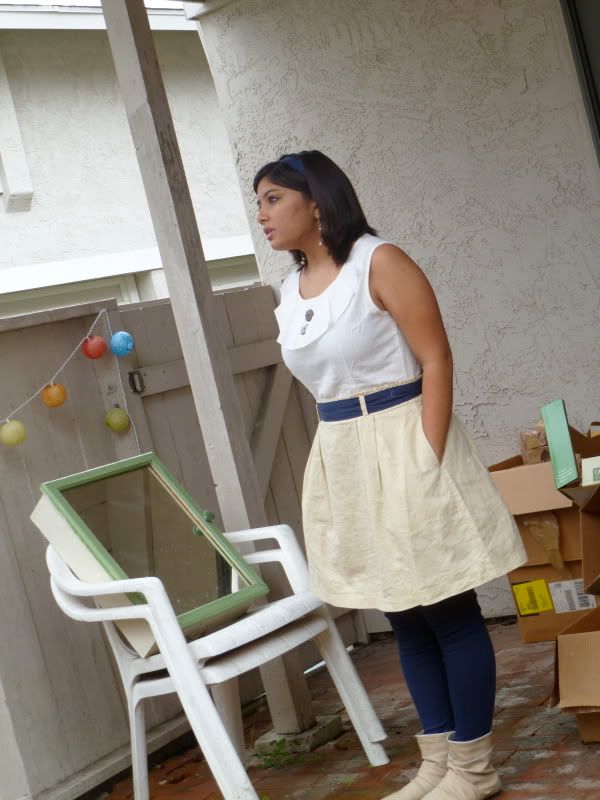 Tried different times of day.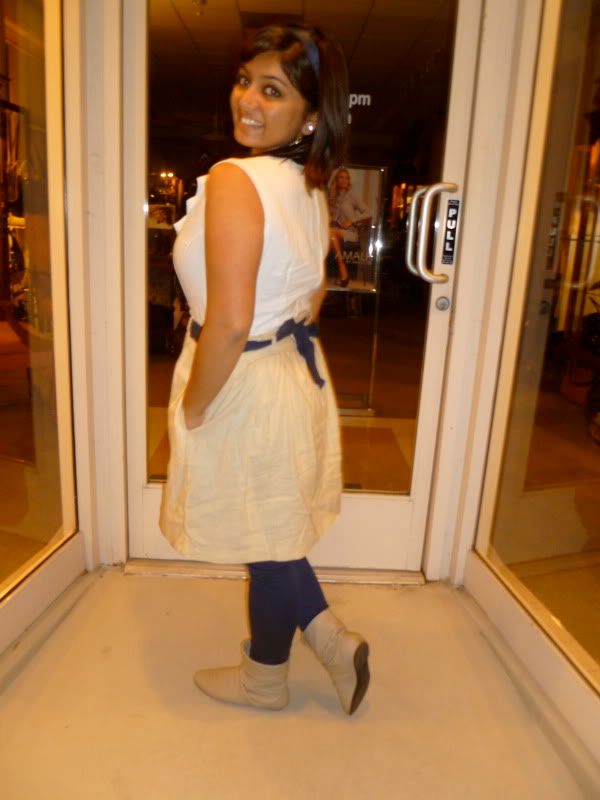 I kind of love this dress. I mean, it has pockets. Pockets make the world go round! I was inspired to wear the leggings because a) it was freezing cold today and b) they matched the belt. Also, I had a really wonderful day and I'm almost convinced it was because of that dress.
What do you think?
***