A Dark World Aches for a Splash of the Sun
I was in DC last month for a conference, but my timing, fortunately, coincided perfectly with the cherry blossom festival and getting to see two of my best friends. I've been to DC a few times before, so this trip was truly about catching up with old friends, but we did make sure to see the blossoms, especially because the weather was AMAZING.
On our first night, we stopped by a little pub that had Duck Rabbit Milk Stout! This beer was, hands down, my favorite North Carolina local beer I had in all my time in Chapel Hill and I was missing it
so
bad. Imagine my surprise to see this baby on the bottle list! It was a happy moment.
We went to
this
adorable little place for brunch the next morning. It's tucked away in a little corner in the Georgetown area right near the water. It's in an old warehouse or auto garage, but decorated all modern! Also, the food was delicious! Now, on to the copious blossom pictures!
Cherry blossoms!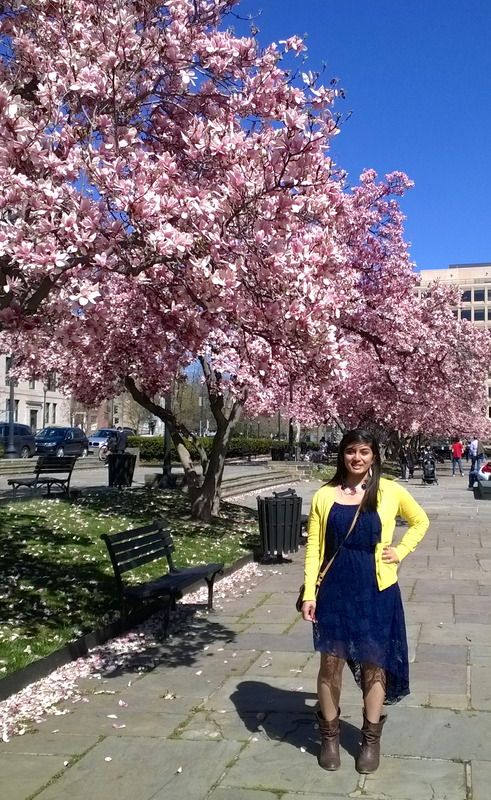 Dress:Thrifted
Cardigan: Macy's
Necklace: Francesca's
Boots: Ross
I learned on this trip that the pink blossoms are actually magnolia blossoms! Sorry cherry, but I think I might like the magnolias better...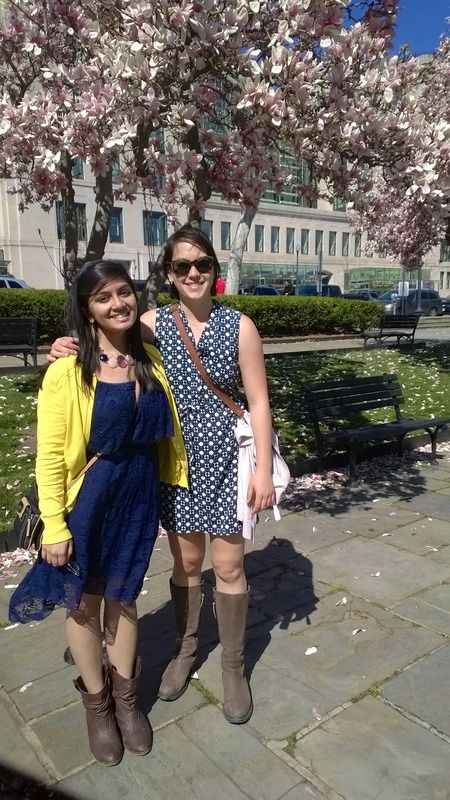 My lovely friends. I barely get to see these ladies with our busy schedules these days, so having three whole days of time with them was unimaginably wonderful. And will you check out that sunshine?! It was glorious to be able to walk around after the frigid winter.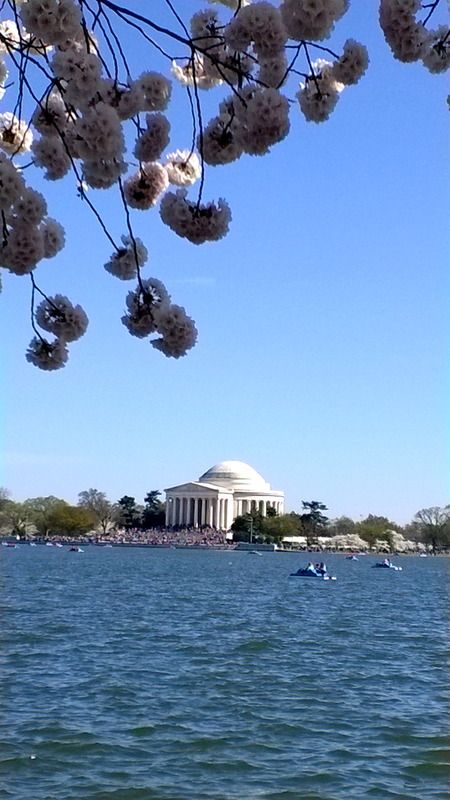 More blossoms by the Jefferson Memorial. Hoping and wishing to go back soon, because DC is an amazing place!