A Bit More Anandwan
Though I'm in Pune now, and leaving back for America in 3 days, I thought I'd share a little more of Anandwan playtime, since I'm still lacking the large majority of the pictures from worktime.
All the leprosy patients are rehabilitated by learning a vocation to help restore their dignity and self-worth. One such vocation is crafting. A patient had made this model of a dog out of cigarette cartons.
We spent a day at Somnath, a satellite project of Anandwan, which is even more remote and has a lot of monkeys nearby! This one had a little baby with it!
Somnath houses two leopards. One was born there, is a sweetheart, and lets the village kids ride it. This is the other one....that ate two people.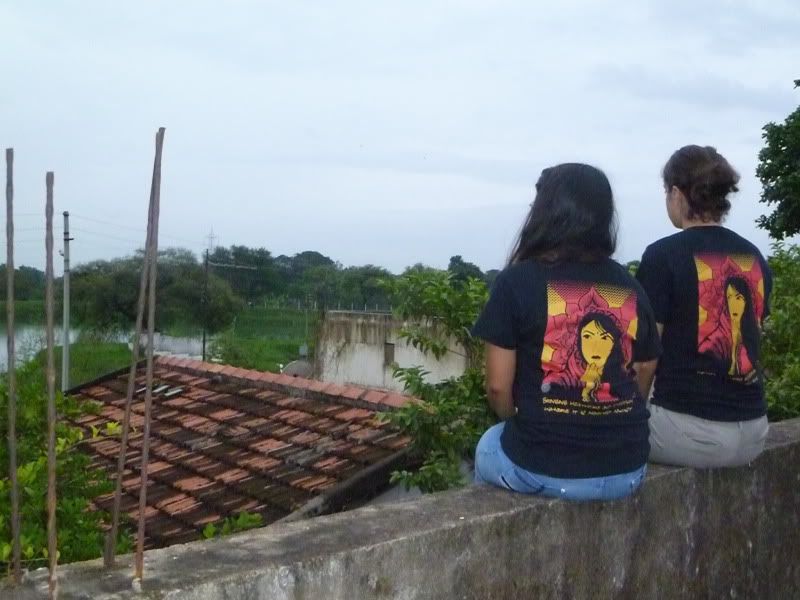 Ending with a little picture of our Project RISHI shirts. Eventually...eventually...the rest of the pictures and stories and stuff will come. Promise!