Friday the Thirteenth!
Let me tell you about how I lost my virginity...


Since it's Friday the 13th today, it seems like the perfect day to recap my Halloween exploits and tell you all about how I went to see the Rocky Horror Picture Show for the first time. At the RHPS, which is SUPER FUN, but also SUPER NOT-FOR-KIDS, they like to call those who've never seen it "virgins" (where was
your
mind?) and then draw Vs and raunchy things on their faces.

Please don't ask me to explain anything...
My lovely roomie,
Loni
, and I dressed up as Magenta and Columbia from the show and proceeded to have the craziest experience ever! Let me tell you, you will either be appalled or you will not stop laughing the whole way through. There're callbacks to the movie, times where you get up and dance along, times when you throw things at other people in the audience, a LOT of screaming, and SO MUCH FUN.

Loni as Columbia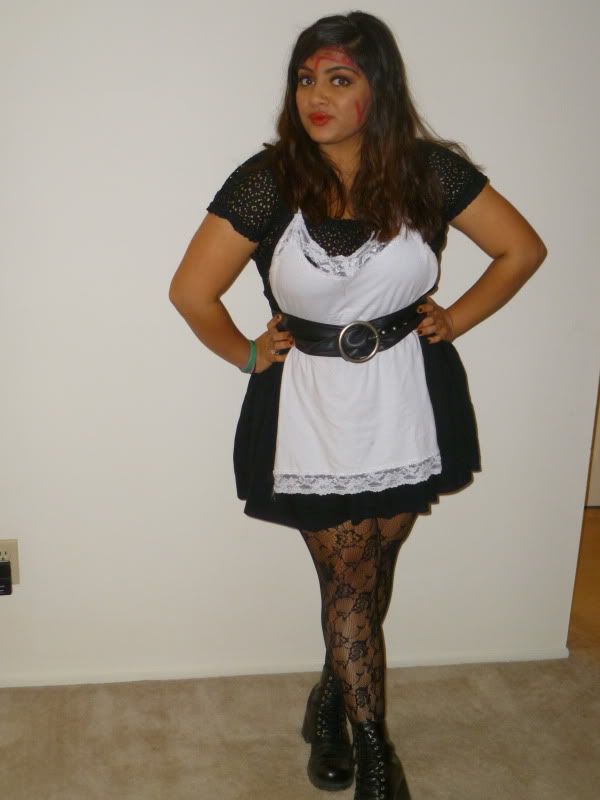 Me as Magenta


All in all, a really really good time! And the next night, I was Pocahontas, which hopefully I did justice, because otherwise I would never forgive myself.