Tell Me What's The Difference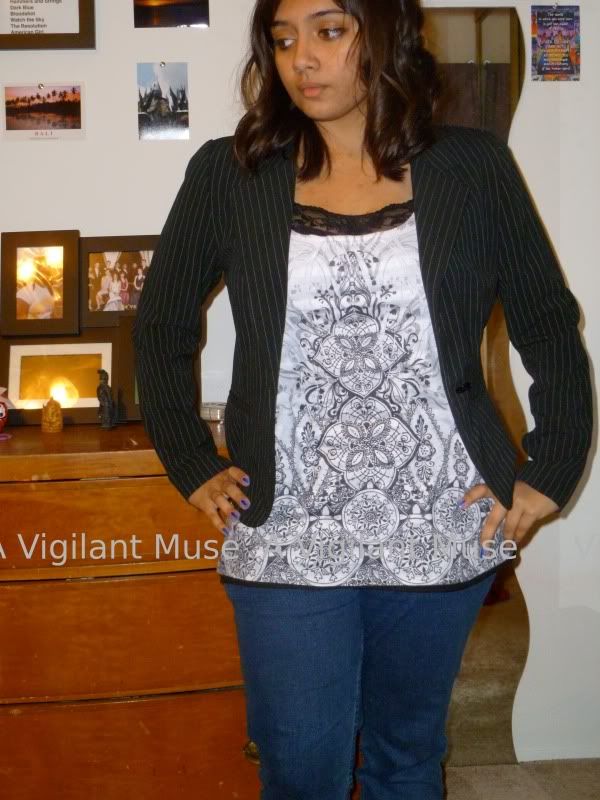 Top: F21; Jacket: Sears; Jeans: ?

I spy...
Sometimes, I find myself thinking, "Oh, I should try and look badass today" and then I pull on my leather boots and this blazer, and pretty much, that's as badass as I get. Well, I try. Maybe some of those boots from Monday would help the situation a little, but let's face it, I have entirely too many dresses with full skirts. Well, back to studying for the GRE!