Tuesday Tunes: Musical Edition!
In middle school and for a little bit in high school, I was enrolled in choir. In middle school we did these (admittedly terrible) musicals every year that were...interesting, but the idea was there and I guess they were kind of fun. But as such, I've long had a soft spot for musicals. Something about the theatricality of all the music and the storyline is pretty magical. And it doesn't hurt that the songs are always devastatingly catchy, or beautiful, or both. So, here are some of my all-time favorites (in no particular order, and I cut the list down from 14 so as not to bore you all)!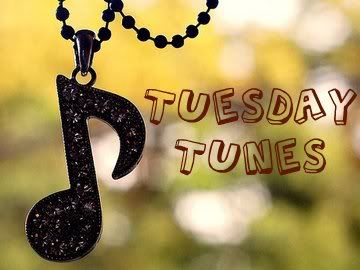 1.
"Music of the Night"
- Michael Crawford & Sarah Brightman (
The Phantom of the Opera
)
2.
"Cell Block Tango"
- Cast of
Chicago
3.
"My Strongest Suit"
- Sherie Rene Scott (
Aida
)
4.
"A Little Priest"
- Johnny Depp & Helena Bonham Carter (
Sweeney Todd
)
5.
"Don't Cry For Me Argentina"
- Patti LuPone (
Evita
)
6.
"I'll Cover You"
- Jesse L. Martin & Wilson Jermaine (
RENT
)