So Long, Farewell
My lovely roomie and Cali BFF, Loni, is leaving tomorrow.



Azuero, Panama
She's going home for a bit and then heading off to Azuero, Panama for what feels like a million years, even though it's really only a couple months. She's in this program called
Amigos de las Americas
kind of similar to Project RISHI, but WAYYYY bigger and more legit and in Central America. She's a Senior Project Supervisor, which might mean nothing to you all, but from what I hear it seems like a huge deal and she's going to have a ton of responsibilities and stuff, so I don't even know how much time we'll get to Skype and stuff (especially with me also leaving the country come summer).
Basically, since she's going to be an RA next year, today is the last day we'll be roommates. I like to think we've come a long way since freshman year, and I think of her as a sister (except her and her sister argue WAY more haha). I won't ever think of college without thinking of her and all the fun times we've had. Point being, L, I'm going to miss you a
LOT
and you've been the best roomie anyone could ask for. Have SO much fun in Panama and I can't wait to hear ALL your stories and sleep on your couch for the entirety of next year!!

Little baby freshies. Like...two days after we'd met.


She's going to kill me for posting this...

...but here's one with me making a dumb face to make up for it.

Adventures sophomore year!

Fancy schmancy!

Home with me in Phoenix!

Inside joke: "Do you really think a dime is sufficient compensation for ripping off its reproductive organs?!"

Indian clothes dress-up! Doesn't she look cute? Haha.

A ladybug and a lion/bear.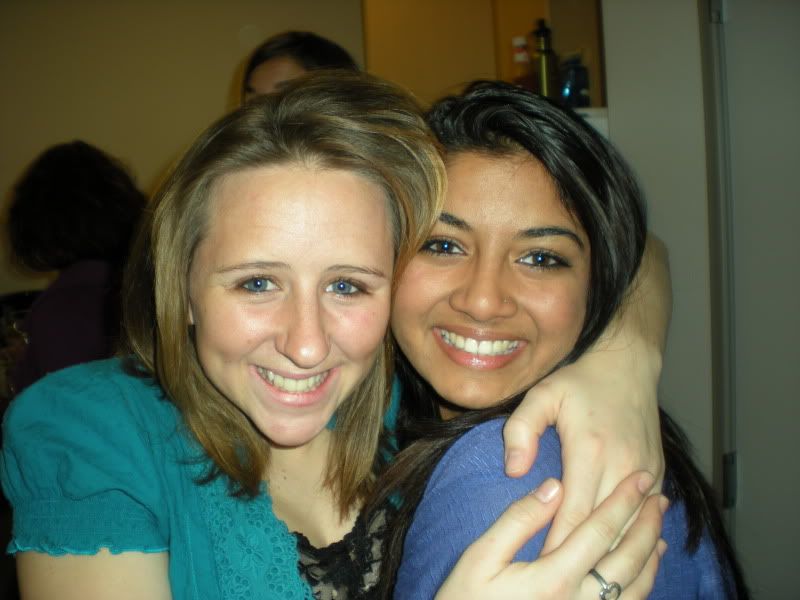 Gonna miss you, dude. ♥