Tuesday Tunes
I'm adding a new feature!
Maybe it's just my super Type A need to organize everything around me, but doing something at the time designated for it is such a burst of endorphins for me, weird creature that I am. Anyway, I've been dying to do a music feature for a long time because it's such a big part of my life. I want to share what I like, and emphasis on this,
I want you guys to respond with what your favorites are for the week!
Go at me because new music is my must-have, always! Maybe I'll do themes sometimes, but mostly, anything goes. I will link to YouTube, because nothing is worse than having to open a new tab and
find
a link.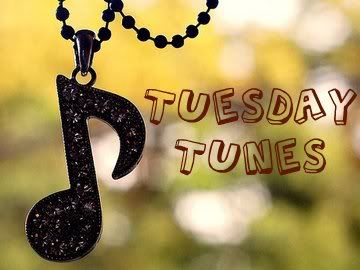 1.
"Shove It" - Santogold
2.
"Borneo" - Firewater
3.
"Rhythm of Love" - Plain White T's
4.
"Soco Amaretto Lime" - Brand New
Share Some Tunes!
p.s.
Glee
is off hiatus tonight! Can't wait!