Not By Accident
This last week has been nothing if not totally casual for me. Not a lot of dressing up, and a whole lot of studying very very last minute for things I should have started reviewing weeks ago. So, in that light, a casual outfit! From a long time ago!

Top: Old Navy; Boots: ?; Vest: PacSun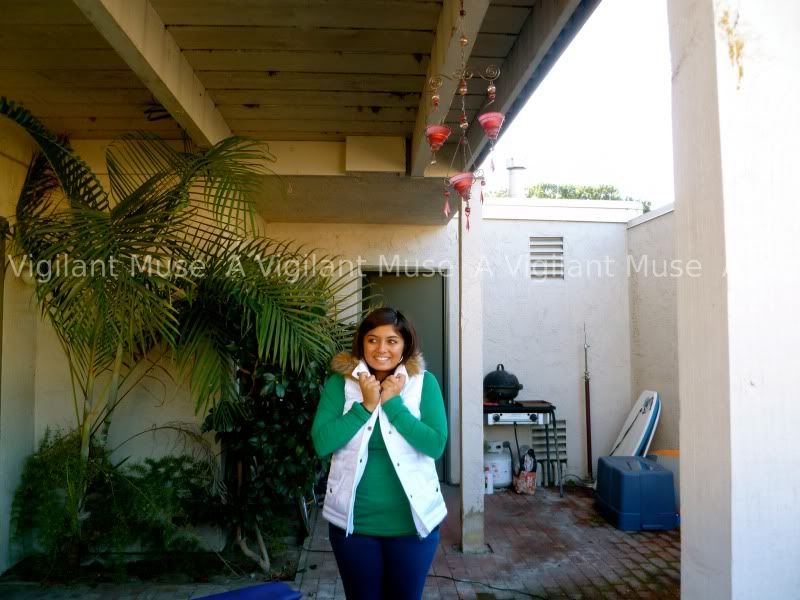 As a last thought, I thought you guys would like to know that that vest, though incredibly useless when it comes to warmth, leads a wonderful double life. One time, when I was in desperate need, the detachable hood came to my aid in the form of a lion's mane for a costume. Yay, versatility!