Will Someone Please Call The Surgeon?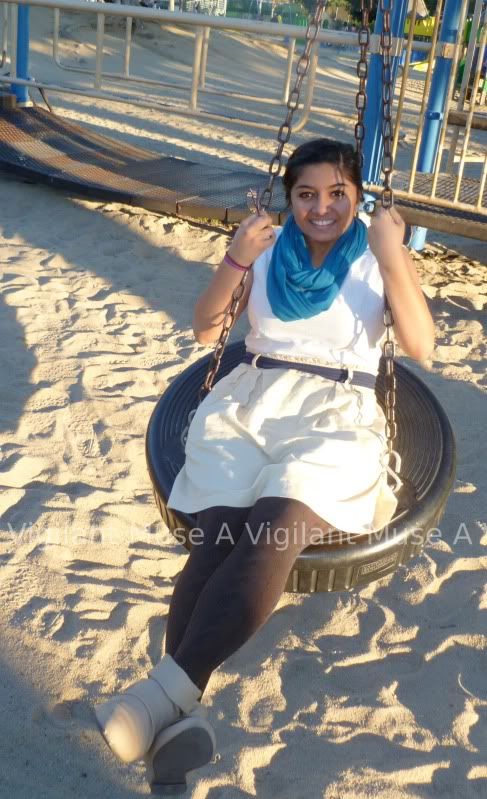 Dress: ModCloth; Tights: Walgreens; Scarf: thrifted; Booties: Charlotte Russe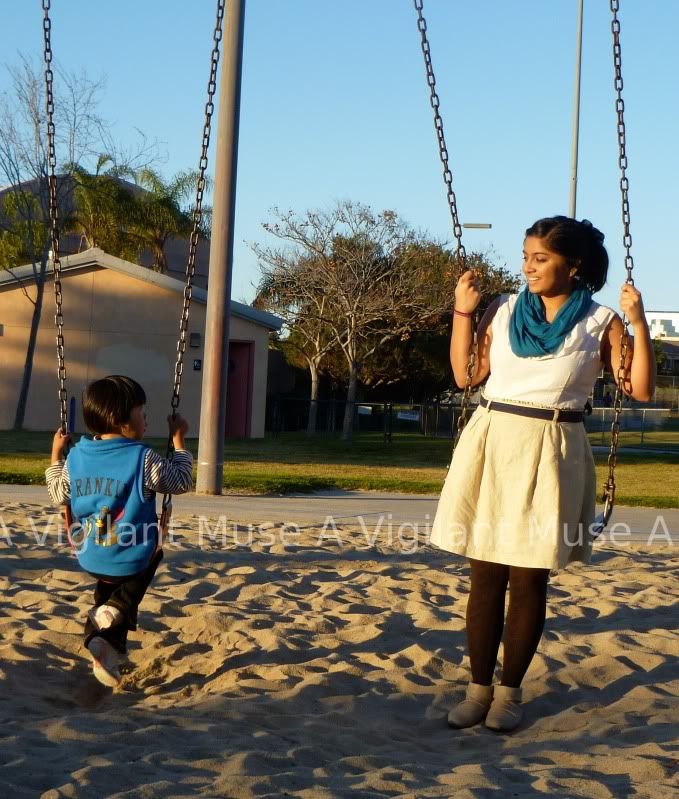 Photo credits: Loni


My roommate and I, who I've mentioned before, took these a while ago at a nearby park later in the day, so a lot of the shadows were weird. She clicked away while I proceeded to make friends with some adorable little kids. She edited it a little bit and now it's
up on her 365 Project
which you all should totally check out. Plug pluggy-plug plug. Okay.
Yesterday, I had a volunteer orientation for a hospital I want to volunteer at, and it's made me a little nervous. Not only was it truly overwhelming as far as the sheer number of people there and the size of this place, but they also gave us a ton of things I have to memorize by my interview next week. Since when does one have to devote this much prep time to interview to give their time somewhere for free and because they want to?! Also, I'm worried that being pre-med here is going to be a detriment. I hope I can emphasize in my interview how much I actually want to be there and meet patients and learn rather than just log hours that look good on my resume.
Cross your fingers.
I know a lot of you ladies give your precious time to volunteer.
Got any tips?