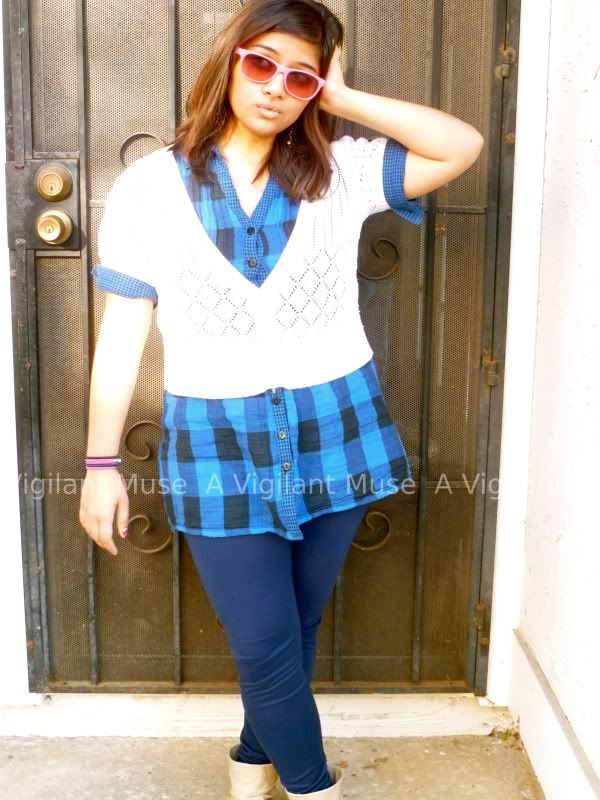 Top: Forever 21; Shrug: (not sure...); Leggings: The Westerner boutique, India; Boots: Charlotte Russe; Shades: NYS Neon Pink Wayfarers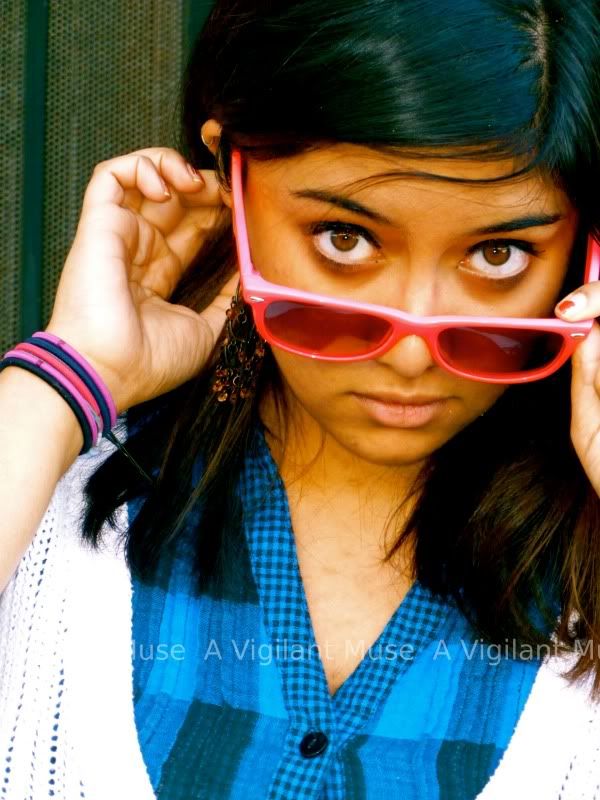 This is the first time I've actually posted something I wore the day I actually wore it (well, the day after even), so yay me! Also, I dabbled into some color boosting cause boy has it been overcast and/or bright these past few days. I especially like the way the wayfarers look in the last one. Well, actually, I just like the shades in general. I don't think I have ever felt so much love for one pair of sunglasses. Everything is just better with a pretty rim of pink around it. Seriously.
With finals in a week and MCATs in two, I feel entitled to walking around in my own little hot-pink-rimmed cocky ball of awesome for at least a little while. The confidence boost helps me not stress, haha. Also, I loved a lot of the input you guys had on my last post (because, admittedly, I was worried nobody was going to read it)! Thank you, all!