Alabama, Arkansas, I Do Love My Ma and Pa
It poured the other day, but before we got caught in the rain, my roomie,
Loni
, who's doing a
365 Project
teamed up because she wanted to try out her new camera and I wanted outfit pictures. But, of course, her camera battery wasn't charged all the way, so we ended up having to use mine anyway, hahaha.

Top: Old Navy; Dress: thrifted; Scarf: thrifted; Boots: Wal-Mart; Tights: CVS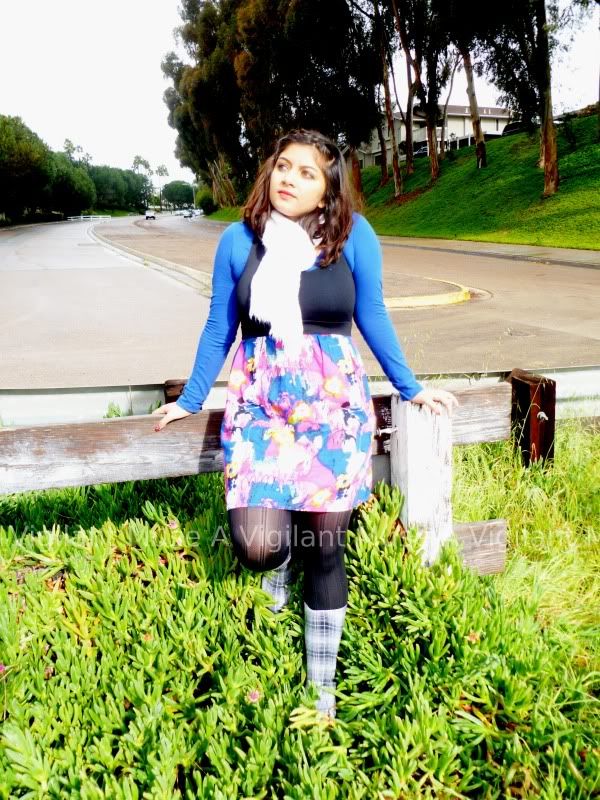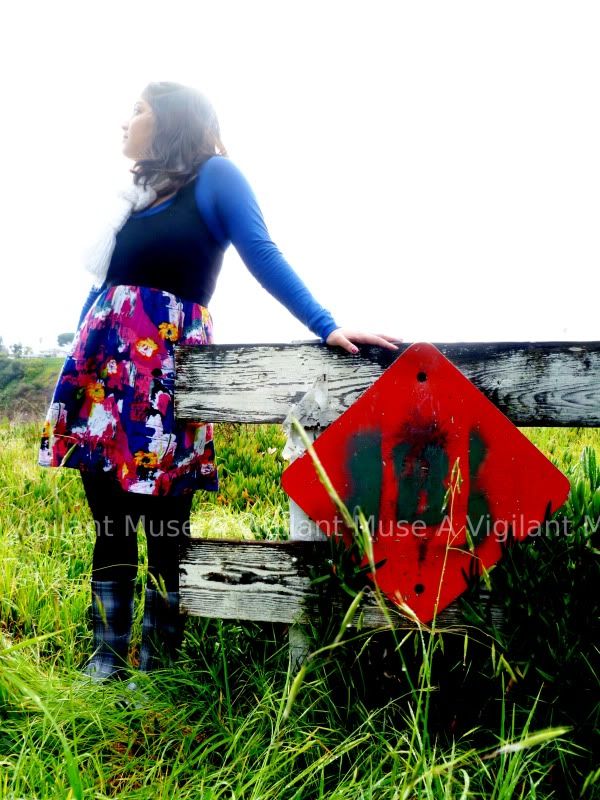 I'm imagining this 365 Project is going to involve a lot more teaming up on our part in the future, which I'm so excited about! She can actually take pictures and isn't limited to the few things I can do with my tripod, so look for better pictures in the future. Also, I'm looking up all these fun things to do when my parents get here and realizing that I've never done half the awesome things there are to do in San Diego! That should be another goal of mine*! Now only if it would stop raining so dang much.
* post-MCAT, of course