Skipping Around
I'm like...two weeks behind on outfit posts, meaning that I seem to have gathered this immense collection of photos of things I wore that I haven't posted yet. But I like some better than others (like this one)...so I'm just going to post them entirely out of order at some point because half of them, I can't even remember when I wore. Okay. And I'll let you know when I'm all caught up!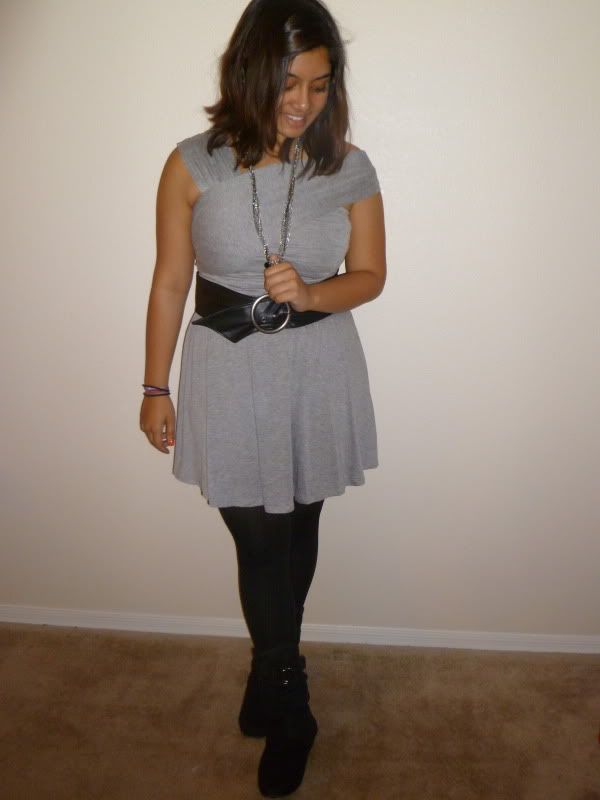 I wore this dress like 5 times over 3 weeks of break. ♥

I realize this is super blurry, but we look like we live somewhere cold!
I spent New Years Eve with some really good friends, including Amy of
VeryAimee.
Since she's a personal style icon of mine, and on the command that I "make sure to dress fabulous!!" I got dolled up (sort of) and we ventured (probably grossly under-dressed) into freezing cold weather.