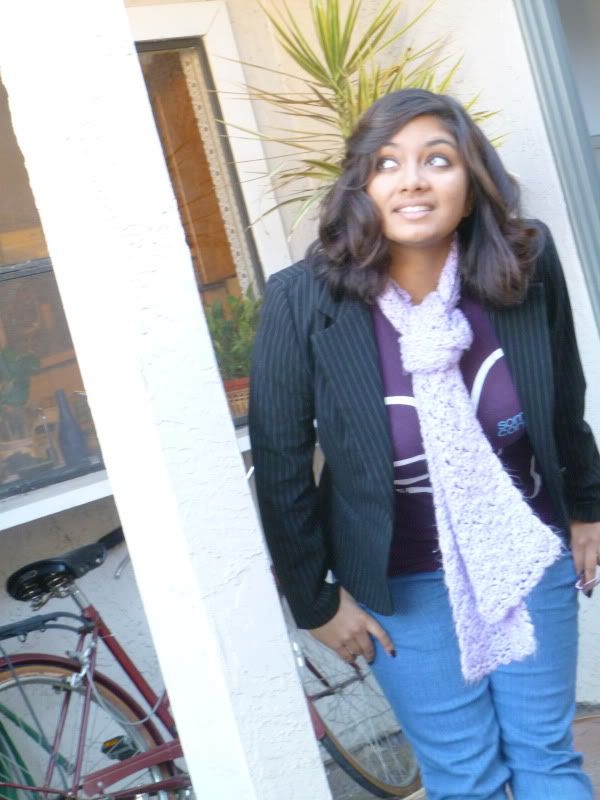 Blazer: Macy's; Scarf: Handmade (by my aunt); Jeans: Airways (from India)
For a little while, I was all about this blazer. Well, blazers in general, but seeing as I only own two, this blazer mostly. I love the pinstripes and how it adds a little formality to my favorite Something Corporate band t-shirt.
Today, I ran into a friend from a class I'd taken over the summer and we decided to get coffee and catch up. He's taking a Kaplan class for his MCAT in April (a month after mine) and we ended up discussing study habits, among other things. It made me realize that, a) I need to step it up by like 200% in the self-motivated studying department if I want to do well on this test, b) people seem to think I'm smarter and more motivated than I would ever give myself credit for, which is an impression I should probably strive to maintain and c) I should really try to stay friends with the people I meet in classes. Some of them are nice, down-to-earth, smart and don't turn out to be pompous douchebags halfway through the quarter. Plus, study-buddies; I need them.