Countdown in a Dark Town
So, apparently, I had way more outfit pictures saved up than I thought I did. I'm starting to get antsy because I want to hurry up and get to the ones that were taken with my tripod, so today, I'm doing two. I am impatient!

Top: Charlotte Russe; Jacket: Banana Republic; Necklace: F21; Bag: thrifted
My sincerest apologies that it looks like I'm standing inside a lemon.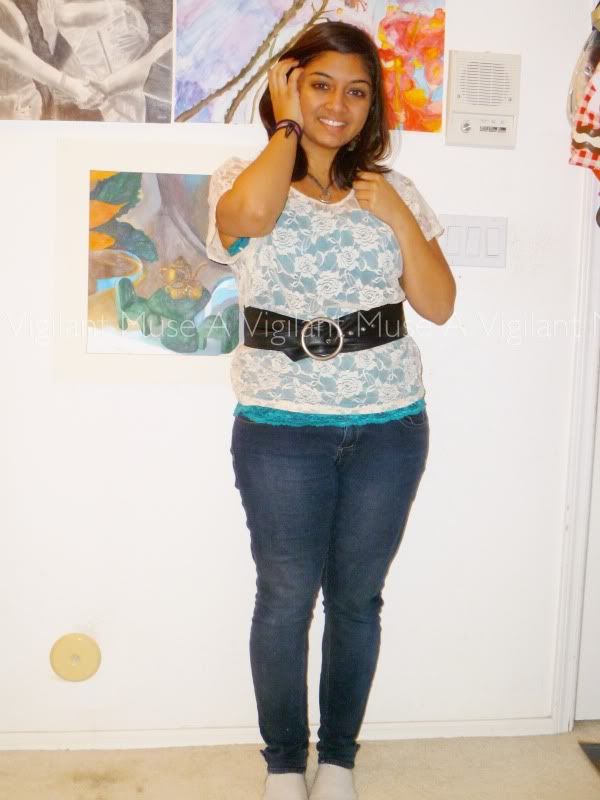 Tops: F21; Belt: ?

This was a night where I forgot a jacket and it was 30˚F outside. I learned the hard way that lace, while pretty, is not warm. At all. Fail.
Okay, so, I lied. Those last two were with my tripod, but I don't think taking pictures with bad lighting in my old room counts, so (almost) onto the new, better pictures! Happy Friday everyone, and have a WONDERFUL weekend (and a happy long one to all you US-ers)!